Camping is an inspiring way to fulfil the human desire to interact with nature by exploring the beauty of woods, mountains, and beaches. Are you planning a camp tour with your partner or friends? Are you looking for the best camping power supply to charge your gadgets? If yes, you are in the right place. In this article, we will unveil the best portable power stations for camping to meet your energy needs. When planning a camp tour, you might be concerned about the power supply for your phone, camera, torch lights, and laptop.
You should thank the portable power stations that provide you with the same comforts you can get at home. In recent years, portable power stations have gained immense popularity for reliable power solutions. The lithium portable power stations are easy to carry and offer a long-lasting battery coupled with a high-power inverter. Every part of these power generators is enclosed in a hard shell, and you can carry it when camping.
Let's dig deeper: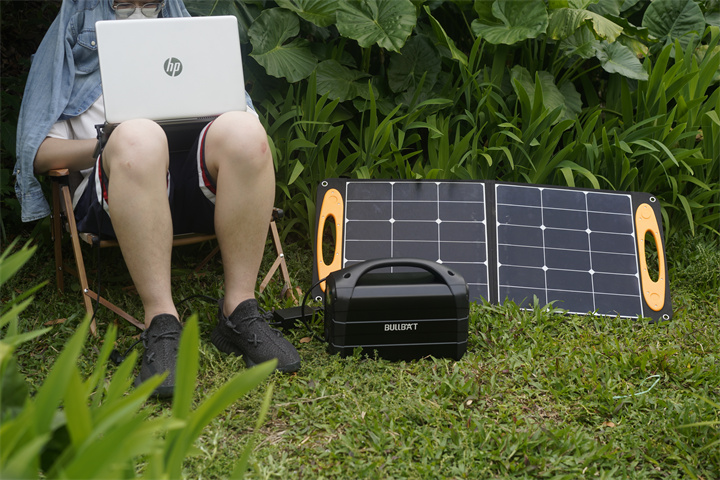 Bullbat power stations are the best portable power stations for camping that offers power solutions at an affordable price. It offers lithium power stations of 5 pounds and is easy to carry that even you can adjust it in your backpacks. Due to the use of lithium rechargeable batteries, Bullbat uses solar energy for power production in a cleaner and greener way.
Furthermore, this portable battery power generator offers a larger battery capacity of 257Wh, 250W power, and 380W peak power that can meet your power needs for outdoor camping. Its multiple charging outputs (AC, DC, USB ports) help to charge multiple devices at a time. So this is the best portable power station for CPAP machines, smartphones, tablets, laptops, and cameras.
Bullbat offers two types of portable power stations:
1. Bullbat Pioneer Series
2. Bullbat Adventurer Series
BULLBAT Pioneer Series
These Bullbat power stations weigh around 12 pounds and provide a larger capacity of 505.44Wh power. These portable power stations are lightweight and easy to carry and are considered the best camping power supply.
BULLBAT Adventurer Series
Bullbat Adventurer Series is the most reliable power supply with a battery capacity of 613Wh power. These bullbat power stations as a reliable power source in an emergency when you are off-grid or experiencing a power blackout.
2. Jackery Explorer Series
The Jackery brand offers high-quality power stations. Jackery power stations are rechargeable lithium battery generators that can power your devices such as phones, laptops, CPAP machines, and electronic appliances like mini coolers, electric grills, and coffee makers. Jackery Explorer series is lightweight and easy to carry when camping outside. These power stations are equipped with AC outlets and USB ports to provide power to all mainstream devices. Explorer 500 is equipped with Jackery's BMS (Battery Management System) to ensure the safety level of the battery while optimizing its efficiency. It has a One Button design to make it easy to use when camping.
3. Anker PowerHouse II 800
The Anker PowerHouse II 800 is a powerful portable power station that can be your handy companion to make your camping experience more enjoyable and adventurous. It has a massive cell capacity of 778 watt-hours and can provide long-lasting power to your devices. This power station has AC outlets, DC outlets, and USB ports compatible with all mainstream devices. Each device charged by Anker PowerHouse II 800 works smoother and charges at a fast speed with no interference at full load..
Final Thoughts
You need a power source to make your camping experience more memorable. We hope you are clear about the best portable power stations for camping, their power capacity, weight, and charging options. We recommend you use Bullbat power stations and get your devices online when camping with your friends/family. It is safe, reliable, and provides fast recharging than other power solutions. Try it and make your camping more inspiring for you by capturing your special moments on camera and having fun by playing online games on your phone.
Happy Camping!