On April 25, 2022, BULLBAT launched its portable power stations with different specifications and features for the most efficient use of power.
BULLBAT is a one-stop online shop for the most portable, powerful, and innovative portable power stations and accessories. The company is aimed to provide an easy, safe, and powerful backup power solution to people in need at an affordable price.
BULLBAT Pioneer 250 portable power station has a capacity of 257Wh, which powers various electronic devices and small appliances. Its portability, multiple outputs, and other features make it ideal for use as an outdoor backup power source.250w can not take dehumidifier, snow blower, mini-refrigerator, portable stove.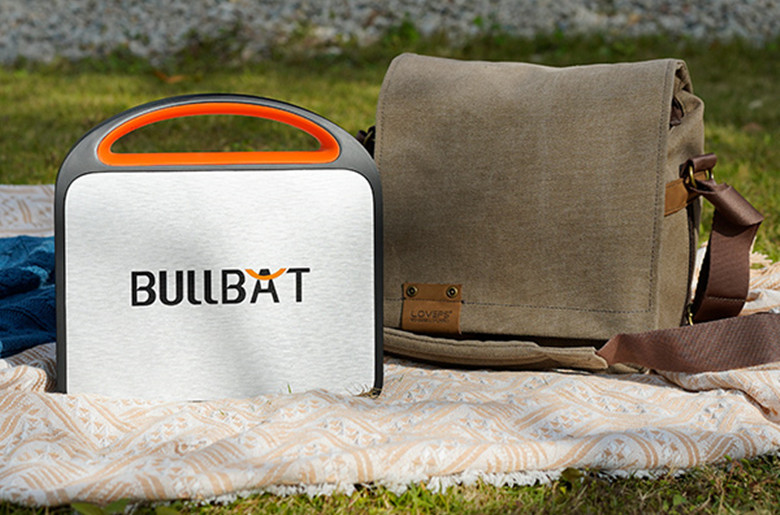 Pioneer 250W is mainly used for portable, light, and small digital products. This power station supplies your GPS, electronic barometer, TV, gaming PC, and use CPAP for a short period of time. Pioneer 250 is a perfect home backup power supply system for emergencies. It's an excellent method to help you in an emergency or during lengthy power outages, and it's also a fantastic way to back up your PV panel.
The BULLBAT portable power station Pioneer 500W with the capacity of 505Wh includes an automatic temperature-overload and overload prevention function to avoid spontaneous combustion due to high temperatures or overload while in use. At the same time, by optimizing the structure, the heat dissipation system is improved.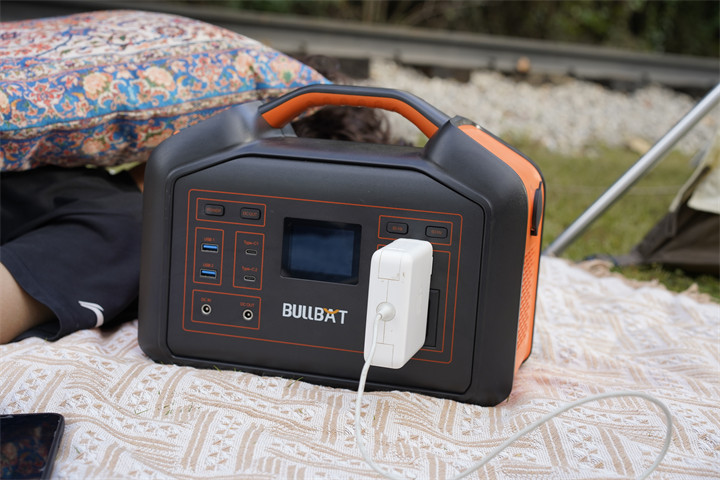 The volume is compressed, and the volume is smaller and lighter than comparable goods owing to the improvement of heat dissipation. A 12V-30V solar panel can recharge this power station. The maximum input power of the solar panel is 128W. It needs a 200W solar panel to be fully charged in 4 hours under ideal lighting conditions, and is impossible to achieve under normal lighting conditions. Normal light conditions may fully charge within 6 to 8 hours.
BULLBAT Adventurer 700 portable power station has a capacity of 613Wh and is powered by a rechargeable lithium-ion battery. The BULLBAT 700 is made from aluminum, making it the most durable and robust power storage available. With its design, it delivers an unrivaled experience. This aluminum alloy shell is a good heat dissipator, ensuring the safety of the internal components, which reduces the use of internal fans and mute effects. It is non-flammable; even if the battery ignites in a harsh environment, the whole machine will not burn. Anti-knock force, drop, even implosion, aluminum alloy shell will not explode, high safety.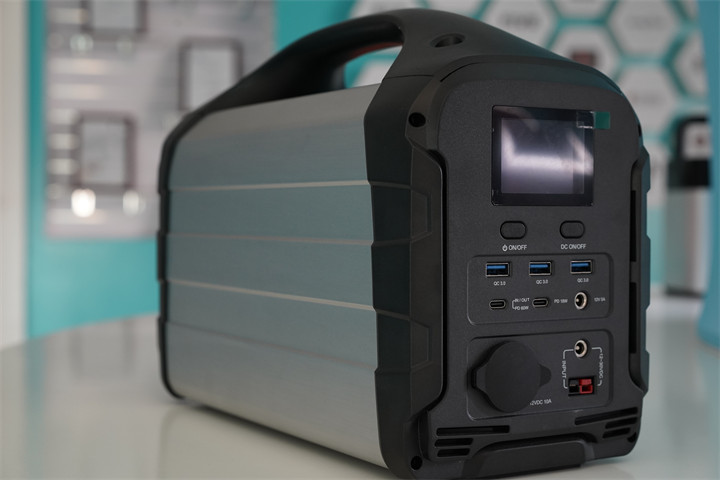 In addition to allowing for greater cooling capacity than the plastic shell model, the aluminum shell also allows greater cooling efficiency. The Adventurer 700 power station has 3 input ports: DC5525 Input/Anderson Input/Type-C Input. A solar panel and wall outlet can recharge this power station. Charging the power station with an AC adapter and Type-C can recharge the power station from 0 to 100% within 3 hours.
BULLBAT Pioneer 800 portable power station has an improved internal structure, making this product portable. The unique combination of the current of 800W and the capacity of 808WH is in line with most usage scenarios without losing portability. Completely getting rid of the limitation of large capacity, large volume, and heavyweight, making it more convenient for people to carry around when they go out, and meeting more power supply needs.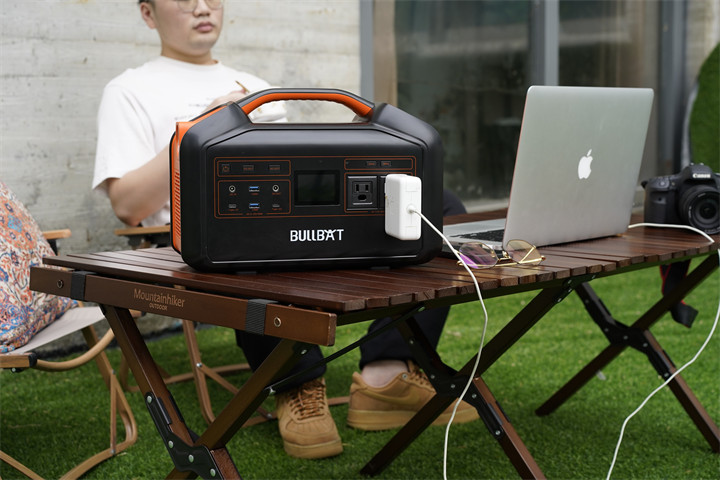 This power station has two 110V standard pure sine wave AC Power outlets, 60W quick-charge Type-C ports, 3.0USB ports, a car socket, and 2 DC ports. An LCD screen shows the charge status, and a built-in flashlight lets you see what's going on in the dark.
The BULLBAT products are developed by a professional engineering team and undergo rigorous laboratory testing. They ensure 100% safe charging and discharging through overcharge, overheating overcurrent, and short circuit protection.
To get more information about these power stations, visit BULLBAT.