So much of our daily life activities are dependent on laptops these days that most of us cannot even imagine living a day without them. So, when we have an emergency, especially when we have no power, things can get very difficult. The best lithium portable power station from BULLBAT makes things easier in such situations.
Why is it necessary that a BULLBAT power station for a laptop brings value to you?
Having the best lithium portable power station from BULLBAT is necessary for everyone who has to do a lot of work on their Laptops. Here are some reasons why it is necessary.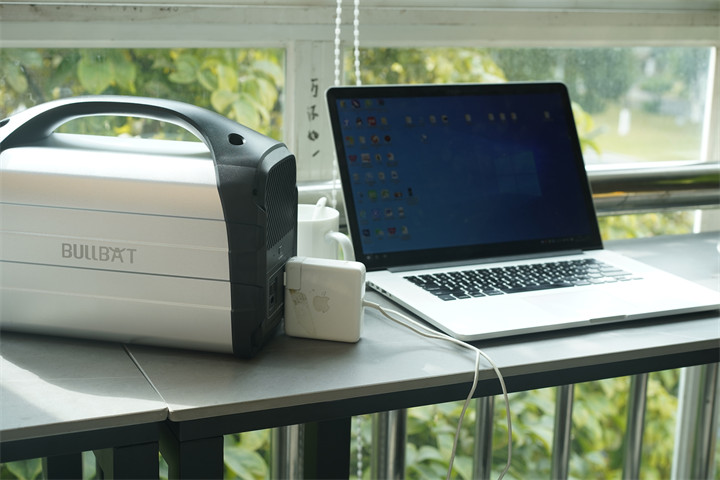 No need to worry about power on the go
When you use a portable universal power station, you do not need to worry about power when you are moving. Camping, traveling in your car, or living in a portable home, having a portable power station will always keep power ready for your laptop regardless of the time of the day. So, the best power station portable product is what you need on the go.
Efficient power delivery means better charging.
Unlike solar panels that only charge your laptop during the day and charging is pretty slow, the best power station portable products ensure efficient power delivery. There are different ports with DC and AC outputs. At the same time, the controller circuit with large batteries makes sure that your laptop gets the right charging current.
Whether you need direct USB-C charging or you want to plug in your wall adapter, you can do it all with your portable power station.
A laptop charger does a lot more than just charging your laptop
Carrying the best power station portable box means that you can leave all other backup solutions behind. It is because while you can use it to charge your laptop, it can simultaneously power and charge other things like:
· Mobile phones
· Emergency lights and fans
· Internet devices and much more
The perfect option for freelancers
If you are a freelancer, then you might need your laptop at all times of the day. So, whether you are at your home or working remotely, you will never have to worry about power outages. Additionally, the quiet operation of the portable power station makes it better than other power backup options.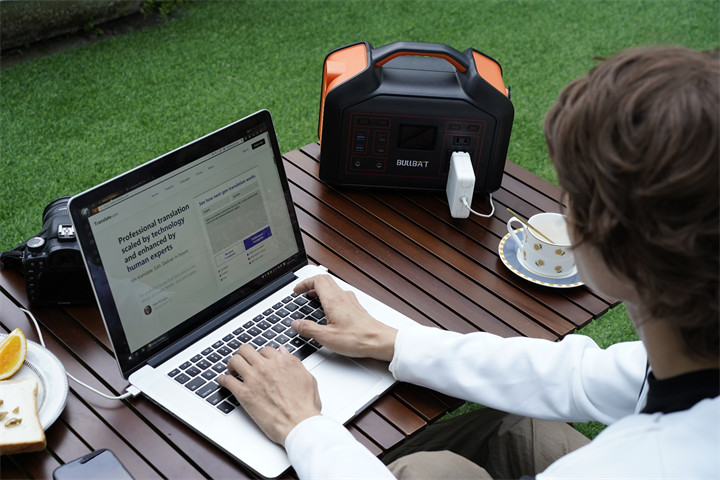 Can you replace other power backup solutions with a BULLBAT power station?
The most common options people have for their power backup solutions include solar power and gas generators. The portable universal power station comes with many benefits and applications. These make it superior to all the available options. So, if you also have been using any of these options as your backup power solution, it is time that you switch to the portable universal power station for your laptop.
Final Verdict
Having the best lithium portable power station in your possession means that you will never be out of power. Whether there is a power outage or you have to go out camping with your laptop, the BULLBAT best lithium portable power station ensures that your laptop never runs out of power.