Having a portable power station on hand is essential in an emergency or power outage, as it allows you to keep key gadgets like medical equipment, radios, appliances, and cell phones charged and operational. It is relatively uncommon for charging stations to have regular ac outlets and USB connections, allowing users to charge several electronic devices simultaneously. Generators that need fuel, kerosene, or propane to function are not portable power stations; they may be taken anywhere. Thanks to this new technology, batteries may now be safely used inside, saving you money and time in the process.
When compared to power banks, which typically just contain USB plugs, portable power stations provide far greater capacity and outlets. Things that would ordinarily be plugged into a wall or a vehicle outlet may be powered by portable power stations. This is due to the fact that they have the juice and the ability to send out more energy to power large items for a period of time.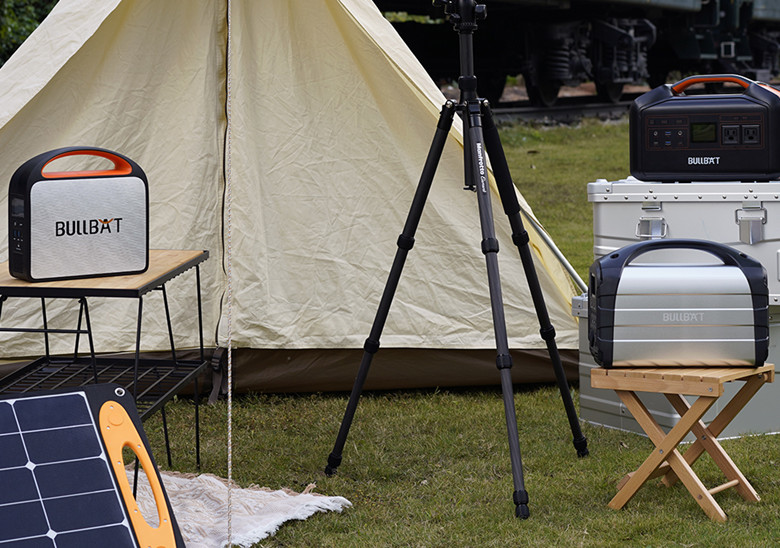 How does a Portable Power Station work as a Battery?
Many conditions require for the use of a portable power station. This is a must-have for both home and camping, in case you are caught in a power outage and have no way to recharge your gadgets. We take a look at the working of portable power stations as a battery and its component.
A rechargeable battery is the primary component of a rechargeable portable power supply. This battery can store and release power in either DC or AC form. The outputs may be powered by AC, USB, or cigarette lighter sockets. Solar panels or an AC charger may be used to power a power station. Solar generators are another name for them. We need to examine these components in order to understand how it works as a battery.
Components of Power Station
There are many distinct parts that make up a power plant. In order to charge or run devices off the battery, the additional components all serve the primary function of the battery.
Battery
The rechargeable battery is the primary component of the power station. Lead-acid batteries were used to make the first portable power stations, which were intended for use by miners working in deep holes. Lead-acid batteries are lighter and less expensive, but they also have a shorter lifespan. Lithium-ion batteries, which are more reliable, lighter, and simpler to recharge, make up the majority of modern power stations.
Inverter
DC power is the form of energy held in the battery. AC goods like TVs, computers, and blenders need a converter to utilize DC power, which is most often found in our houses.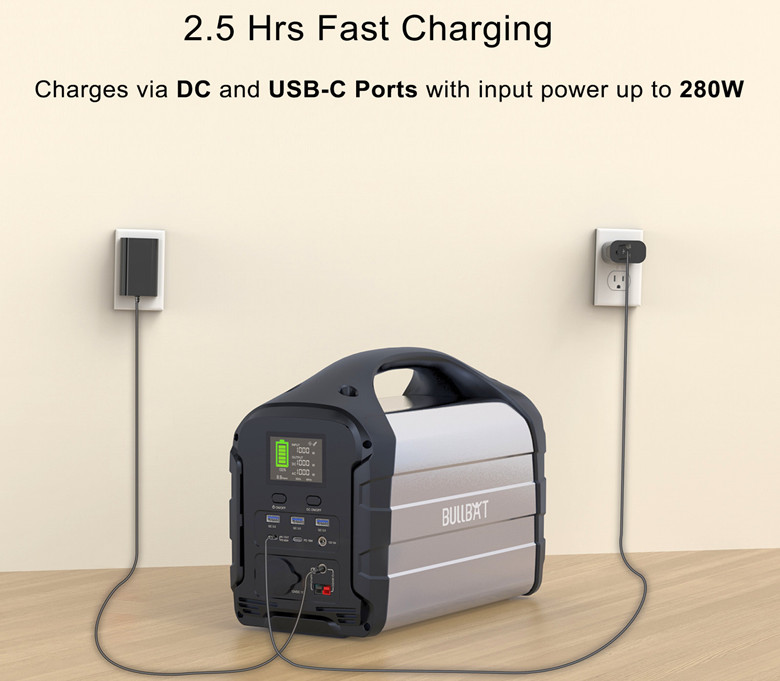 Charge Controllers
A charge controller is necessary since most power plants may be charged by solar panels. A charge controller is a device that controls the amount of electricity being sent into the battery from the solar panels to avoid overcharging.
Battery Management System
Lithium batteries need a BMS (Battery Management System). Things like battery voltage are monitored by the system, which controls when the battery needs to be charged and when it doesn't. The battery management system (BMS) is not to be confused with a charge controller. Most lithium-ion batteries cannot work without the BMS.
Input and Output
You may charge the battery and power your gadget via the inputs and outputs. You may use a wall outlet or a solar panel to charge the power station through one of the available DC or AC inputs. AC, USB, or Cigarette lighter plugs may be used to charge your phone, computers and other devices, as well as provide electricity for your appliances.