Everyday life has grown more dependent on the use of smartphones and computers. As well as a method of communication, cell phones have evolved into a source of entertainment and an everyday tool for practical applications that make life a little simpler. Because of their many functions, smartphones and tablets tend to consume their batteries more quickly than other devices.
You may be in the midst of essential business activity on your smartphone, tablet, or laptop when your screen blacks out, and you have to go to any outlet. Because of this Portable Power Station is a must-have accessory for every device.
How Do I Choose a Portable Power Station?
It would help if you considered these factors while buying a portable power station:
1. Power Capacity/mAh
A Portable Power Station may be used for various purposes. Ranging from charging your smartphone or tablet for everyday tasks to charging your laptop for business. Considering how often you use your gadgets every day. Making sure your power station has enough juice should be at the top of your priority list. BULLBAT Pioneer 800 Portable Power Station is your first choice for large capacity portable power station!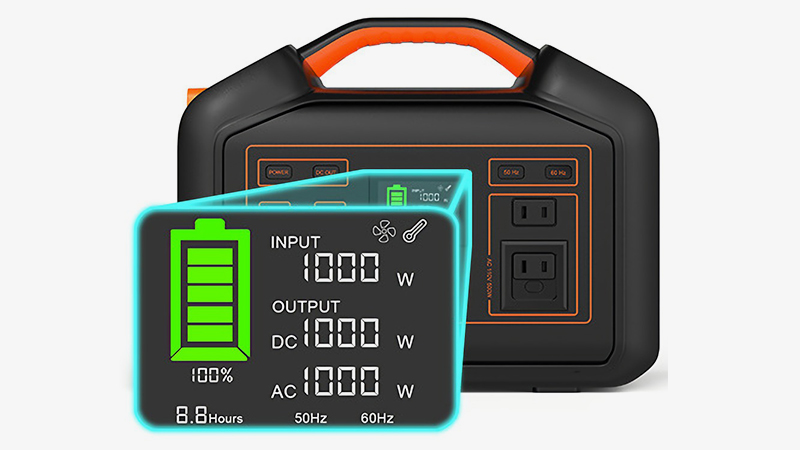 2. Durability
There are hundreds of Portable Power stations to choose from in the current market, but only a handful will last up to overtime and heavy use; durability is an important consideration for any working electronic gadget. In this sense, the kind of material and the manufacturer are critical. To ensure that you're getting a high-quality product, it's best to buy from a well-known firm that's committed to producing high-quality items.
3. Ports
A Portable Power Station with enough ports to accommodate all of your gadgets is the ideal option. If you're going to be carrying about many devices at once. You should avoid purchasing a portable power station with fewer connectors than necessary.
4. Size
While, Portable Power Station are often tiny and easy to carry. This is something to keep in mind when making your final decision. In general, the larger the portable power station, the greater it's capacity. As long as the primary goal of purchasing a power station is to power up as many devices as possible, this may not be a big deal. But others like the more compact models that can fit in a jeans pocket or a carry-on bag.
5. Input Current
Consider also how long it would take to recharge the battery. Which is influence by the input current of the portable Power Station. A more powerful Power Station can often handle currents up to 1.5 A. It's a little thing, but it might make the difference between a good power station and a bad one.
6. Cables
Connecting wires are commonly included with portable Power stations. If you already have a USB charging cable, you may plug it into one of these devices. Check whether the included cables are enough for your requirements before purchasing. Look into whether the lightning cord that comes with it is MFI approve for iOS users. In addition, you may want to look at the lengths of the available cables.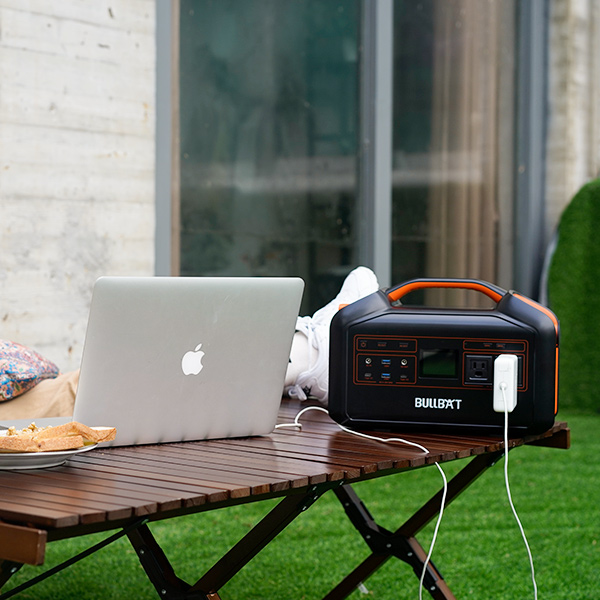 7. Brand
The importance of a company's brand cannot be overstated. You don't want to waste your money on a power station that will eventually fail you. Your first decision should always go with a business pioneer in the charging sector, who has a proven track record of giving the finest solution.
To get the most of your portable power station. Keep in mind that it may be equipped with AC outlets. So, that you can run any AC-powered equipment or appliance while you're on the road. For the long term. It's clear that a well-built, highly efficient power station from a well-known company is worth the investment.