In recent years, the market for portable power stations has flourished due to the reliable power supply. There are diverse options available to meet the power needs, but all these products are costly. For example, The Yeti Goal Zero 1400W power station costs $1900. Bullbat power stations offer power supply at an affordable price. You can use these best battery power generators to meet your energy needs when you are off-grid or face power blackouts. If you need a portable power station just for light jobs, the best way is to DIY these power solutions.
Yes! You read it right! There is an option to build a portable power station by yourself. You might be wondering how to build a portable power station to meet your power needs. In this article, we have a complete guide for a DIY portable power station that offers similar power performance as the costly power stations, but at a fraction of the cost. Let's begin: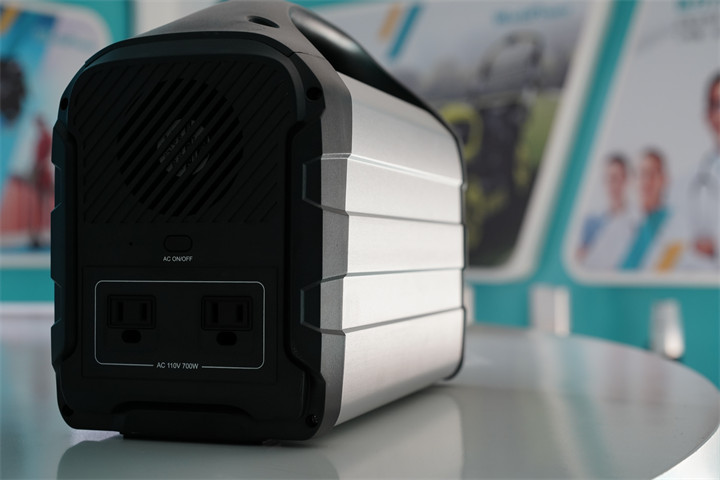 Step 1: Draw a Wiring Diagram
First, you need a wiring diagram to make the battery circuit clear. A wiring diagram will help you to avoid circuit complexity in the future.
Step 2: Choose a toolbox
After the wiring diagram, you need a proper-sized toolbox. A well-structured toolbox is necessary to keep the DIY portable power station lightweight and easy to carry. The layout of this toolbox should be simple, and all of the plugs should naturally end up on the other. You can purchase a toolbox of your choice from Amazon as the platform offers a wide range of portable toolboxes.
Step 3: Purchase the components
Next, you need to purchase the following components:
Solar Panel
12-volt battery
400-watt inverter
Auxiliary 12 volt plug
14 gauge wire (red)
14 gauge wire (black)
Heat shrink ring connectors
Heat shrink tube
bridge rectifier
SPST switch
utility
solder
We recommend you use deep cycle batteries instead of car batteries as these batteries can be charged and discharged fully. Moreover, you need an inverter to convert DC into regular AC power. The solar panel will help recharge your power station battery, and these solar-charged portable power stations will keep charging your devices in an emergency.
Step 4: Assemble all the components
At this stage, the wiring diagram will help you assemble all the components. The assembling process is pretty self-explanatory just because of the wiring diagram.
Step 5: Pre Wiring
Before starting wiring, you need to put a utility box for all the connections. That is the point where all wires will get connected to the 12-volt battery.
Step 6: Install plug for Power Input
After putting all the connections in a utility box, you need to cut a hole for the input power plug. Make sure to mount the input plug in a way that may directly enter into the utility box.
Step 7: Hole for Battery Wires
After installing the plug for power input, cut a hole under the utility box to adjust the battery wires.
Step 8: Prepare for Wiring
When preparing for wiring, you'll find that wiring isn't anything fancy. For soldering, crumble ring connectors with the positive and negative ends of the battery's wires. Once you have done with soldering, use a lighter to shrink the tube on the ring connector.
Step 9: Charge it
Once you have complete wiring for all the components, it's time to wrap the DIY portable power station. When you have finished, charge it with solar panels. After this power solution gets charged fully, you can carry this DIY portable power station anywhere, anytime to meet your energy needs.
Conclusion
After going through our guide, we hope you can build your own portable power station to meet your power needs. Once it completes, you can carry it to meet your energy needs on camping, on road trips, or away from home. But if you still want to use a power solution, we recommend you try the Bullbat power station due to its cleaner and greener power supply.