Widely known as a smaller version of generators, portable power stations are a convenient way to power your appliances anytime, anywhere. Not only are these powerhouses great for the environment, but they are also a huge lifesaver in case of any unforeseen power outages.
Today, we have drafted a step-by-step guide for you on building your very own portable power station so that you can reap all of its benefits.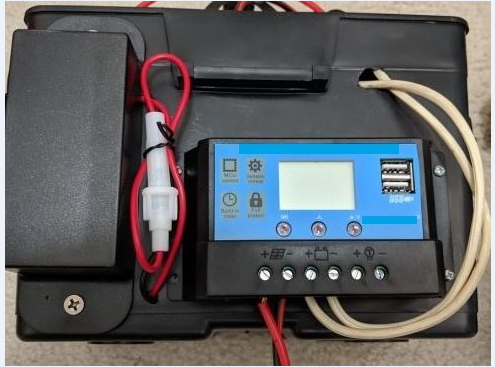 Step By Step Guide On How To Make Your Own Portable Power Station
Before you start on your mission, you must familiarize yourself with the working structure of a portable power station generator, so make sure you conduct thorough research beforehand. Next, follow these simple steps to help you reach your goal.
Step 1: Map It Out
Like with any good DIY project, the first step is to design your DIY portable power station. That means you should start by sketching out how all the necessary components will be connected. Simultaneously, you should draw diagrams of how you want the finished portable battery power station to appear from the outside. This will aid you in wiring the components together and creating a clear mind map of what you have to do.
Step 2: Gather Materials
You will need multimeters, connecting cables, screws, cable ties, and other auxiliary supplies if you are a person with good hands-on skills. Some other supplies you will require are:
1 × Lithium battery
1 x USB Output Control Board
1 x Smart BMS
1 x Inverter
1 x output socket
A cooling fan
1 x assembly shell
When putting together a lithium portable power station, make sure to use fire-resistant and non-conductive materials to prevent any mishaps.
Step 4: Preparation
Next, prepare the enclosure for your DIY portable electric power station. If you are making a power station enclosure out of wood, you will need to cut and glue the wood together.
Then, you must drill holes and cut out portions for the inputs, outputs, and accessories. Although it is recommended to use metal for the enclosure, you can also use any other material at hand.
Step 5: It's Time to Mount!
Now, start attaching the battery, battery management system, and other components within the enclosure once you have finished preparing it.
Step 6: Wiring It All Together
Wire the components together following the diagram you made in Step 1 while placing them in your DIY electric portable power station. Make sure that you have your soldering iron ready, as you will need to fix a lot of components in place.
Step 7: Finalizing
Your DIY portable power station is virtually finished at this time. Last but not least, you can give your portable power station whatever finishing touches you like. For example, you could paint the enclosure a unique colour or add wheels to make it more mobile. The station is your canvas!
The Bottom Line
Portable power stations make your life easier indoors and outdoors. Instead of getting yourself in the trouble of building a portable power station yourself, head over to Bullbat right away to get your hands on easy-to-carry power stations that are not only safe but also guarantee you fast charging and long battery life. If you want a portable solar power station, a small portable power station or a high power portable power station, Bullbat carries it all.