Even though portable power stations and generators appear to be the same at first glance, they serve distinct purposes and vary in several features. Read further to find out the difference between a portable power station and a generator and which one you should opt for according to your needs.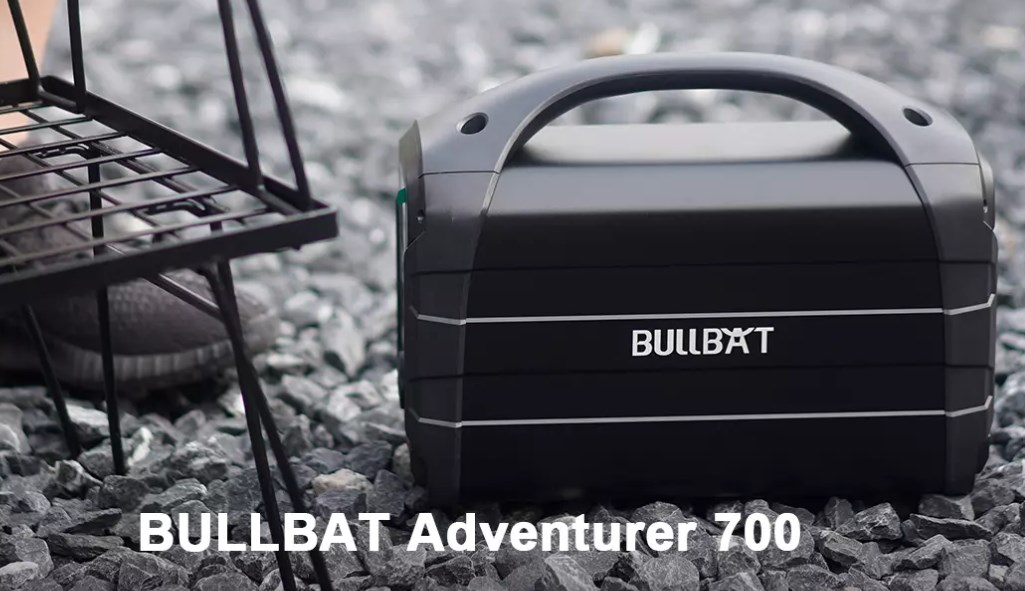 What Is A Portable Power Station?
Portable power stations are devices with built-in batteries that can store electrical energy for later use. These powerhouses are great for use around your home or for outdoor activities, allowing you to use your electrical equipment at any time, anywhere.
Portable power stations come in a variety of sizes and sport different Watts for each size, making them a versatile option.
For example, boasting a capacity of 257Wh, BULLBAT Pioneer 250 Portable Power Station is a dynamic, multi-port powerhouse that can power a wide range of small appliances and electric devices. Also, its compact size makes the portable power station generator a perfect on-the-go companion.
If you are looking for something heftier, BULLBAT Adventurer 700 Portable Power Station will do all the work for you. Featuring a long battery life and 9 output ports, the Adventurer 700 portable battery power station also has a solar charging option and can power appliances such as your TV, fridge, fan, and much more for up to 12+ hours. Moreover, the portable solar power station sports an LED display that keeps you up to date with its functionality.
What Is A Generator?
A generator simply converts mechanical energy from an external source to electrical energy, which is then used to power other appliances. Generators are helpful equipment that provides electrical power during a power outage, preventing the disruption of daily activities and operations in various conditions and locations. However, they are heavier and bulkier and, therefore, not travel-friendly like portable power stations.
Portable Power Station VS Generator: Pros & Cons
Now that you know how the generator and lithium portable power station differ from each other, read further to find out the pros and cons for each.
Pros of a Generator
Generators can run for a long time with little refuelling.
It can easily increase the electrical output.
Very inexpensive.
Can be easily repaired or serviced if needed.
Cons of a Generator
Generators are quite loud, causing noise pollution
They are bad for the environment because of all the gas emission
It can be used only for indoor purposes
Since they need oil and fuel to operate, their usage can be quite expensive.
Pros of a Portable Power Station
Environment-friendly as they do not emit gas and produce noise
Solar power can be used to recharge portable power stations free of cost
When there is a power outage, it can be used as a backup unit.
There is no need for constant maintenance with a portable electric power station.
Not only are they safe for indoor use, but portable power stations are compact and easy to carry around, making them an ideal fit for a power supply on the go.
Cons of a Portable Power Station
The running time can be limited, depending on the model.
Battery life can drain if not taken care of properly.
Thanks to the fantastic benefits they offer, portable power stations are here to stay. We recommend you buy yours from Bullbat because the brand is dedicated to providing its valuable customers with a simple, safe, and powerful backup power option at affordable prices.