A lithium portable power station has become a fundamental piece of hardware to keep devices charged like home appliances, radios, CPAP machines, and cell phones during power crises. These are the best battery power generators with standard AC outlets and USB ports for charging multiple devices simultaneously. These power solutions have a competitive edge over traditional generators as they don't need fuel, lamp oil, or propane to run. It saves your money and time to make overall battery performance more secure to utilize indoors.
Portable power stations provide more extensive power than conventional generators. Do you want to keep your smartphone charged for days? Do you want your radio running and inverters accessible all time? If yes, you are in the right place! In this article, we will unveil the safest and sturdiest portable power stations to meet your electricity needs. Let's dig deeper into the details: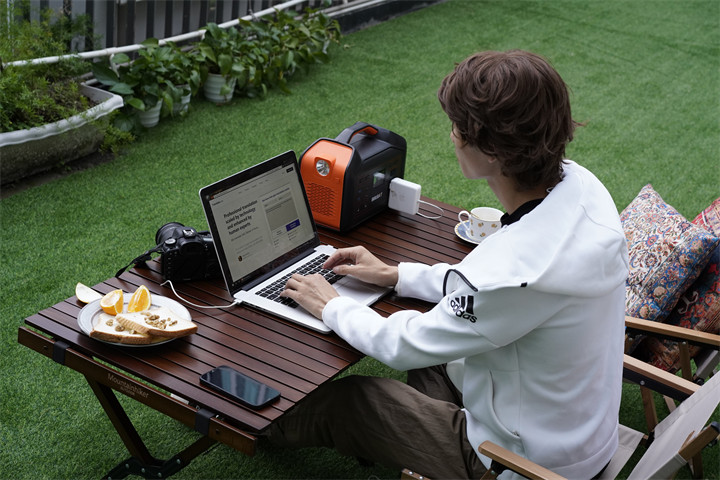 Bullbat power station provides you automatic control system; bullbat prevents your system from overheating and combustion. When the battery temperature increases, the Bullbat power station automatically tries to overcome and optimize the temperature. These lithium portable power stations provide 500W power to charge almost all electronic devices. They have 2 Ac and 2 USB outlet ports. So, these affordable portable power stations can provide continuous and fast charging due to the multiple outlet ports. It is easy to purchase and offers loyal customer services like 12 monthly warranty and 24/7 customer-friendly services. So, Bullbat power stations are must-have products on your packing list when you are moving outside as it offers the safest power supply. Bullbat power stations have a competitive edge over the other power stations as they are lightweight and easy to carry. So, these powerful solutions are the must-have product when you are planning a camping tour, road trip or power blackouts. Moreover, these power solutions are also safe for indoor use due to the lithium rechargeable batteries. The following factors make these power solutions a must-have product on your packing list:
Faster Charging
Bullbat power stations provide faster charging to keep your devices alive for days. Using these best battery power generators, you can keep charging your laptop from 0% to 100% just in two hours.
Compact and Portable
Unlike other power solutions, Bullbat power stations are lightweight and easy to carry when you are away from home. They are the best camping power supply, so you can add them to your packing list to make your camping experience more adventurous and memorable.
Use of Solar Energy
Bullbat lithium power stations use solar energy for recharging their batteries. So, they are the safest power solutions that can keep your devices running without noise.
2 Jackery Explorer 1000
Jackery Explorer 1000 is a reliable power station that provides the fastest energy power solution in an emergency. It offers 1000 Watt power which means you can charge your mobile phones, and tablets, a mini room heater in winter, and a mini voltage fridge. It provides a variety of outlet outputs that include three standard Ac outlets and two types of USB ports; one is a USB-C port and a second USB-A port for charging electric devices.
3. Goal Zero Yeti 6000X
Goal Zero Yeti 6000X is an affordable portable power station for heavy backup as you can run everything in your home. This is the best battery power generator that runs a standard fridge for 100 hours. Moreover, you can power up lights and fans for 550 hours.
Final thoughts
Above all mentioned portable power stations, bullbat power stations are one of the safest power stations for indoor use. These best battery power generators have a larger capacity and use lithium rechargeable batteries. The Use of lithium batteries makes Bullbat products safer and sturdier power supply for camping, power blackouts, and off-grid events. Furthermore, this power station offers a warranty with 24/7 customer support.