Portable power stations use different mechanisms for charging. Various sources of energy can be used to recharge a portable power station, and it depends upon the availability of the energy resource. For instance, in areas with sufficient sunlight and a lack of power supply, it is best to use solar panels to charge a portable power station generator.
Portable power stations fall into three broad categories i.e., electric, solar, and gas-powered. Let's discuss these types in more detail so you can understand them better.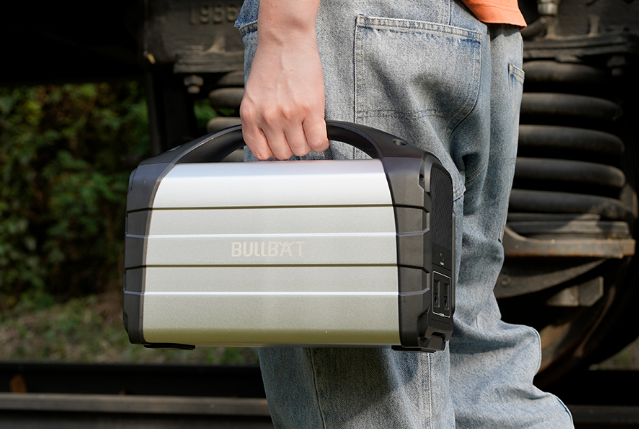 Type 1: Electric Power Stations
Electric power stations are equipped with AC outlets, USB charging ports, and a DC carport. They are also known as battery portable power stations that operate just like a large battery. These are ideal for indoor purposes, especially in states of emergency and for devices that require low power such as flashlights or cell phones.
Electric power stations are the easiest to charge. You only need a wall outlet to plug the power station into it. It charges quickly and is best for extended use. A fully charged portable electric power station can operate for up to 12 hours.
Type 2: Solar Power Stations
The second type of power station uses solar energy for charging itself. It operates by collecting solar energy via solar panels. It then stores that energy into its fitted solar battery. A portable solar power station converts this energy into AC power which is the alternating current. It is then released for use in electronic devices and home appliances.
Solar portable power stations are suitable for camping or in areas having an abundance of sunlight. You can charge your solar power station while enjoying the sun.
Nowadays, manufacturers combine electric and solar power stations to facilitate the users. This new hybrid form uses both electric and solar energy to charge the power station. A solar generator portable power station is less costly than the traditional electric power station and does not rely solely on sunlight.
Type 3: Gas Power Stations
Gas power stations are ideal for outdoor usage and can power a huge set of devices. For instance, laptops, fridges, smartphones, electric pumps, power tools, portable dishwashers, and much more. Gas power stations use gasoline to produce electrical energy, and you can enjoy all the comforts of your home while staying outside.
Gas power stations usually weigh higher than the other types. However, they provide the most powerful portable power supply. These power stations must be used outdoors, not at home or even in tents. This is because these power stations produce carbon monoxide and other harmful exhausts, which are harmful to health.
Conclusion:
A portable power station is a must-have device to power your essential equipment such as smartphones, laptops, medical apparatus, home appliances, etc. These power stations use various forms of energy to power the devices, whether small or big.
If you are looking for the best portable power station that is portable, affordable, and safe, we are ready to entertain you. Bullbat provides the best quality power stations that are reliable and have super-fast recharging capability, making your life adventures easier.