Going on solo trips or exploring with friends and family, outdoor adventures power stations are always thrilling up until the battery to all your smart gadgets rundown!
But if you have packed a portable power station, you can make your road trips super convenient. Unlike traditional gas-or-diesel-powered generators, portable power stations bring a lot of ease to your camping and road ventures. Powered by batteries, portable power stations keep all your electronic devices in working condition. Packed with plenty of extra power, portable power stations bring great privileges allowing you to enjoy every moment of your excursion.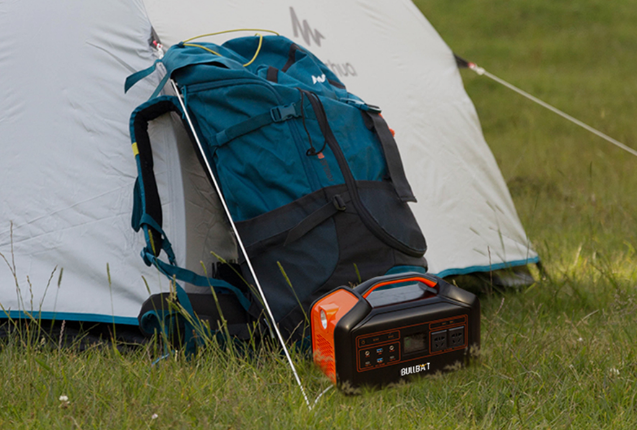 Portable Power Stations are Lightweight
Portable Power stations are extremely light in weight compared to their gas counterparts. Gas generators are substantially heavier and bulkier as they are about 100 pounds or even more at times. A portable power station generator is about 11 – 30 pounds in weight, making it easier for you to carry it around. A portable battery power station can be easily stored in the back of your car trunk along with all your camping accessories.
A Portable Power Station is Easy to Charge
The best part about having a lithium portable power station is its quick recharging capacity. They require about 6-8 hours to get fully charged, whereas they can be charged through several different means. A portable electric power station can be easily charged at home using a home wall plug-in. But in case the power station goes down during the trip, you can easily charge your electric portable power station using the 12 Volt charging port in the car. Today, many portable power stations also support solar charging, making them handier on the road.
Noise – Free
Portable power stations are completely noise-free. They do not create any noise while being used like the traditional generators. You can enjoy small talks and pleasing conversations under the moonlight while the portable power station charges your devices in your camping tent.
They are Safe to Use
Portable power stations are safe to use as they do not produce toxic chemicals or carbon monoxide gas while charging electronic devices. This makes them safe to be used at home and on the road. With no toxic element being released by the power station, a portable solar power station comes under the umbrella of environmentally friendly charging and power supply as well.
Requires Minimal Maintenance
Portable power stations demand no maintenance compared to gas and diesel-powered generators. There is no need to check them occasionally or give them a quick start-up after every few days. Just make sure the battery is fully charged before storing them. Moreover, keep in mind the battery cycle while charging and recharging the battery. This will extend the battery life of your rechargeable portable power station.
Portable Power Stations are Versatile
Campers rely on portable power stations because of their versatility. You can easily depend on a portable power station as they have various charging ports. From your smartphones to your laptops and digital cameras, you can charge multiple devices without the risk of them being blown out. This way, you can simultaneously charge all your electronic devices, making your trip more convenient and comfortable.
If you are looking for the best portable power station, visit bullbat power station, you want a 500-watt portable power station, a small portable power station or a 800-watt portable power station, Bullbat provides it all.