In today's digital era, a continuous power supply is crucial to charge all electronic devices to get connected. There are different options for power solutions, but the most affordable portable power station is the best option. These portable stations are lightweight, easy to carry, and the best option when you are away from home. You might be wondering about the best battery power generator you can choose to meet your energy needs. Bullbat power stations are the best energy solutions in terms of capacity, charging and size. In this article, we'll unveil the lithium portable power stations to keep your devices alive anytime, anywhere. Let's dig deeper: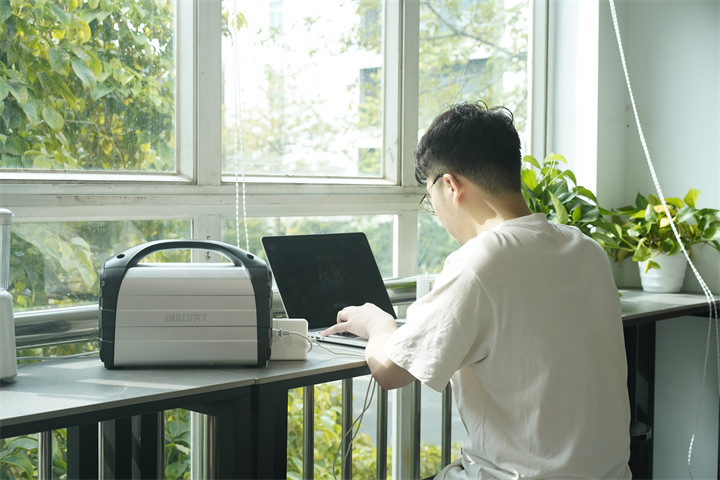 1. BULLBAT Power Station
Bullbat is the best portable power station that offers a wide range of products from the Bullbat Adventure Series to the Bullbat Pioneer Series.
These lithium portable power stations are the best option for outdoor power needs, for CPAP machines or for charging home appliances. Bullbat uses lithium batteries that provide high performance in terms of higher capacity, lightweight, and portability. The power range of these portable solutions is 250Wh, 500Wh, 800Wh, 1000Wh, 1500Wh, and 2400Wh. You can choose any range according to your power needs such as camping, fishing, surveying, and in case of a power blackout.
These are the best portable power stations for camping and provide an easy, safe, and powerful backup power solution at an affordable price. Following are the distinct features of the Bullbat power station that make it stand out among other power solutions:
Extreme Portable
Portability is the distinct feature that makes Bullbat stand out over the other power stations. Bullbat power stations are lightweight and easy to carry when moving outside. Due to their compact size, you can put them in your backpacks. If you select the Bullbat Pioneer series, it weighs only 12 pounds and is easily moveable from one place to another.
Multiple Outputs
Bullbat power stations provide multiple output ports to charge multiple devices at a time. They offer nine output ports such as 2x AC outlet, 3x USB-A port, 2x USB-C port, 1x DC5521 port, and 1x car cigarette lighter port. You can make it possible to plug in all the devices for charging.
Durable Material Design
Bullbat power stations feature an outer casing of aluminium alloy that is durable for heat dissipation.
2. Jackery Power Stations
Jackery portable power stations are the camping power supply that offers six different sizes (From 167Wh-1534Wh of power), so you can select the size that meets your electricity needs on camping. These lithium power stations use solar panels for recharging without noise. All the products from the Jackery series have the best solar panel integration, the best power to size/weight ratio, and the best customer support.
3. Goal Zero Yeti
Goal Zero Yeti is a lithium power station with larger capacities and six products in the range. They are lightweight power solutions that provide power to keep your devices charged for a week. All their products have built-in solar panels for the safe recharging of the battery.. Among all the products of Goal Zero Yeti, Yeti 6000x is the best battery power generator that offers 6000 Watt-hours to keep running the devices for days. The innovative thing about these power stations is that they have Yeti App 3.0 for mobile control.
Final Thoughts
Due to the increased use of technology devices, lithium portable power stations will take over the world in the upcoming years. So, you need to be cautious when targeting the power solutions for your electricity needs. In this guide, we have enlisted the top portable power stations from Jackery to Bullbat power stations. Above all, we recommend you try Bullbat power supply to meet your electricity needs during a power crisis.