Portable power stations have become popular due to their capacity to keep devices like smartphones, laptops, home appliances, and medical equipment charged in an emergency. The competitive advantage of these lithium portable power stations over traditional generators is that they don't need fossil fuels for recharging. So, these affordable portable power station batteries are safer for indoor use.
If you are looking for a noiseless portable power station, 1000 watt power station is the best option. After reviewing the capacity, size, and output options, we have enlisted the best 1000-watt portable power station. Let's begin: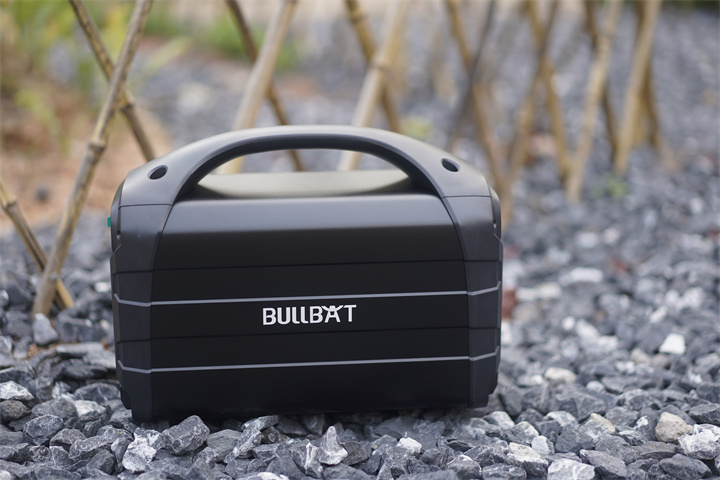 Bullbat power station has a larger capacity and a reliable power source. It is the best portable power station for camping when you are experiencing a power blackout or away from your home. This power source has a rechargeable lithium-ion battery that provides efficient power and is eco-friendly as compared to other portable power stations. It has nine outlets that help to power up electronics using any of these outlets, i.e., AC outlet (110V/700W), USB port (Maximum 18W), DC port (12V/5A), and car cigarette lighter port (12V/10A). It has a durable design that is lightweight, easy to carry, and features an aluminium alloy outer casing for faster heat dissipation.
Following distinct features offered by Bullbat power stations make them a must-have thing:
High Battery Capacity
The capacity of a power supply is the total power given by a portable power station. Bullbat offers two types of products with a larger capacity. Bullbat Adventurer 700 offers 3Wh of power and is the most reliable emergency power source during power blackouts or off-grid events. While Bullbat Pioneer Series provides a large battery capacity of 505.44Wh which is sufficient to keep your devices charged on camping or a road tour.
Cleaner and Greener Energy
Bullbat power stations have lithium-ion rechargeable batteries, so you can charge them with solar panels. Solar panels are the safest power supply that makes Bullbat power stations a cleaner and greener energy source.
Affordable
Like traditional power generators, Bullbat power stations don't require expensive fossil fuels and other chemicals for charging. These power solutions are the most affordable portable power solutions as they use solar energy to recharge lithium batteries.
2. Jackery Portable Power Station
The Jackery Solar Generator is a safe and reliable power source to meet your energy needs in an emergency. It provides 1000-watt output for smartphones, tablets, mini-frig, and a space heater to keep them working. It offers AC outlets for lamps, medical equipment, and USB ports for charging electronics. Moreover, these lithium power stations use solar panels for recharging that provide steady power during unfavourable weather conditions. It has a large capacity, with zero noise offering power and peace simultaneously.
3. EcoFlow Delta Max
The EcoFlow Delta Max is one of the fastest portable power stations for charging home appliances. It can charge a battery just in two hours. Fast charging makes this power solution more reliable for unfavourable weather like summer storms or winter weather. This power solution has a 5000-watt output that allows charging up to 15 devices at a time such as refrigerators, medical instruments, or home appliances. So, you can charge the generator's battery while getting news alerts on your phone.
Final Words
Recent advancement in technology has increased the demand for power supply. These lithium power stations provide you the security about power supply when you are away from home or experience an emergency. We hope that you have multiple options when it comes to the best 1000-watt power stations. Above all, we recommend you try the Bullbat power station due to its compact size, weight, and larger capacity.