Portable power stations are the most valuable thing you can have in your car or RV. These portable power stations are the best for camping, road trips, grid-off events, and power blackouts. They provide you power supply to keep your smartphones and other electronic appliances charged when you are outdoor. You might be wondering about the benefits you can get from these lithium power stations. Bullbat power stations are the most affordable power stations to keep your devices charged for days. They are lightweight, easy to carry, and have a larger capacity to charge multiple devices simultaneously.
In this article, we will discuss the benefits of Bullbat power stations and the best online stores to buy them. Let's begin: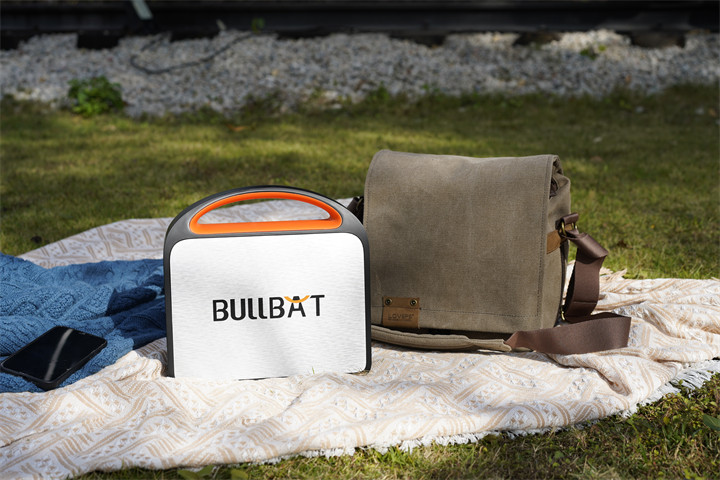 1. Stay connected
In power blackouts, everyone in your area will face a power crisis, but you may stay connected to the world using Bullbat's best battery power generator.
2. Use solar energy
Above all, the safest portable power stations contain lithium batteries, rechargeable using solar energy. So, you don't need to invest money in fossil fuels for their charging. Hence, these power stations are reliable and pocket friendly.
3. Eco Friendly
Additionally, these lithium portable power stations are more eco-friendly than the traditional generator. They are the safest energy solutions in all use cases like camping, charging home appliances, medical instruments, or in case of power blackouts.
4. Noiseless
Besides all the mentioned benefits, the best thing about these portable power stations is that they are noiseless to make sure the availability of power with great peace.
5. Compact Size
Portable power stations are lightweight, so you can carry them in your backpacks. It's the most reliable energy source that helps you to stay connected when you are outdoor.
After going through the benefits, you might be thrilled to get information about the portable power stations for sale. But, you might be wondering where to buy portable power stations.
Best Online Stores to Buy a Portable Power Station
We have enlisted the most reliable online stores to purchase a lithium power station for your devices. Let's dig deeper:
1. Amazon
Amazon is an American multinational company that provides eCommerce services to the world's top brands. In terms of portable power stations, Amazon offers the best portable power stations with customer reviews. Click on this link and a list of the best options will appear from Goal Zero Yeti 1500W to Bullbat power stations:
You can scroll down the list of best portable power stations for camping or other situations on this e-commerce platform and choose the safest portable power station that is enough to keep your devices alive.
2. Shopify
Shopify is a Canadian eCommerce platform that helps famous brands sell, ship, and process payments worldwide. Shopify hosts the best online stores that offer top portable power stations to meet your electricity needs.
3. AliExpress
AliExpress is a Chinese eCommerce platform owned by Alibaba group. This online platform offers the best portable power stations for camping or in an emergency to meet your energy. You can scroll down the page and select the best suitable energy source to keep your devices charged when outdoor.
Final Thoughts
Lithium portable power stations have gained immense popularity in recent years. We hope you are clear on how these powerful solutions can add value to your life by keeping your devices on anywhere, anytime. You can purchase the best portable power stations from the top e-commerce platforms or visit the official website for Bullbat power stations.