The need for portable power stations is rising with our increasing dependence on electrically powered devices. Luckily for us, portable power stations are available in all sorts of sizes and charging capacities, and yes, they are quite portable!
Portable power stations aren't exactly full-scale generators but can provide you enough power to charge all your essentials such as tablets, smartphones, laptops, mini coolers, lights, fans, etc. These are generally rechargeable portable power supply with AC and USB outlets and can be recharged via either solar panels or an AC charger.
Why Should You Get a Portable Power Station?
Are battery powered generators any good? Well, there isn't one but many benefits of investing in a portable power station. Let's discuss some of them
1. It is Convenient
The reason portable power stations are becoming more and more popular is because of convenience. These portable stations are much lighter than conventional generators and can easily be transported. For example, you can easily carry it in the back of your SUV the next time you take a road trip. You can also find extremely smaller, simpler portable power stations that can weigh as low as 20 pounds!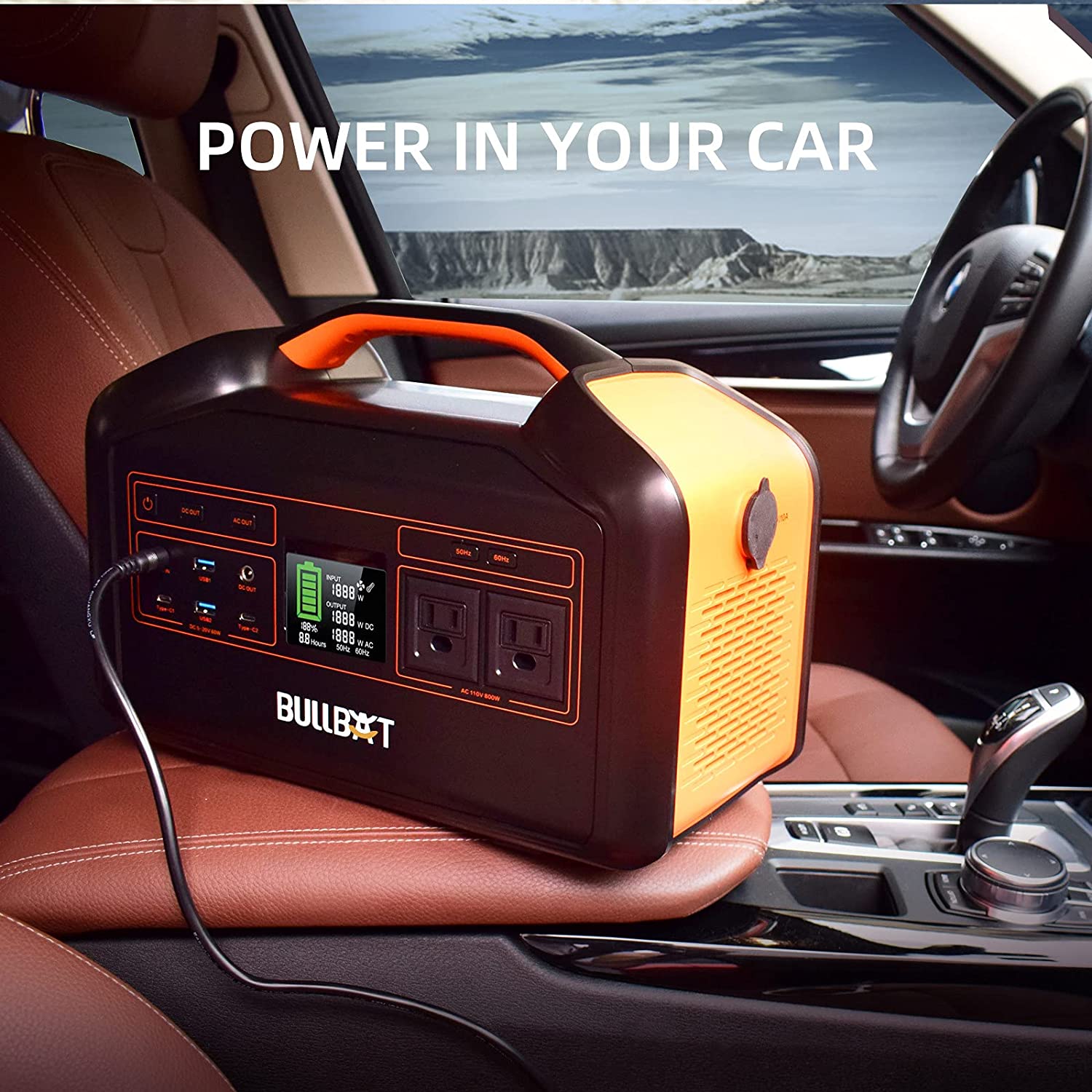 2. A Portable Power Station is Rechargeable
Portable power stations are usually powered by lithium batteries and are rechargeable. You can use the AC plug to recharge your power station or use solar panels (you will have to buy these separately) to recharge your power station. This means that your power station has multiple ways of recharging itself.
3. Safer and Environmentally Friendly
These are much safer than conventional gas generators that would often have you carrying gas around to recharge when required, which is a safety concern for many. Lithium batteries themselves are safe and more durable and can be used both indoors and outdoors. Moreover, they do not release any harmful fumes such as carbon monoxide or other greenhouse gasses when you use them. This is because they do not depend on the use of fossil fuels to function, making them comparatively environmentally friendly compared to gas generators.
4. Low Maintenance
Not only do these power stations require little to no maintenance, but they are quite durable and can last you quite some time. Older generators required spark plugs and filter changes, but these power stations do not need that sort of maintenance.
5. Cost-Efficient
Portable power stations may sound expensive when you first hear about them, but they are actually quite cost-effective, far more cost-effective than traditional gas generators. For one, these power stations can be charged using solar power, which is cost-free on its own. To top it off, they are pretty low maintenance and won't cost you much for repairs or damages.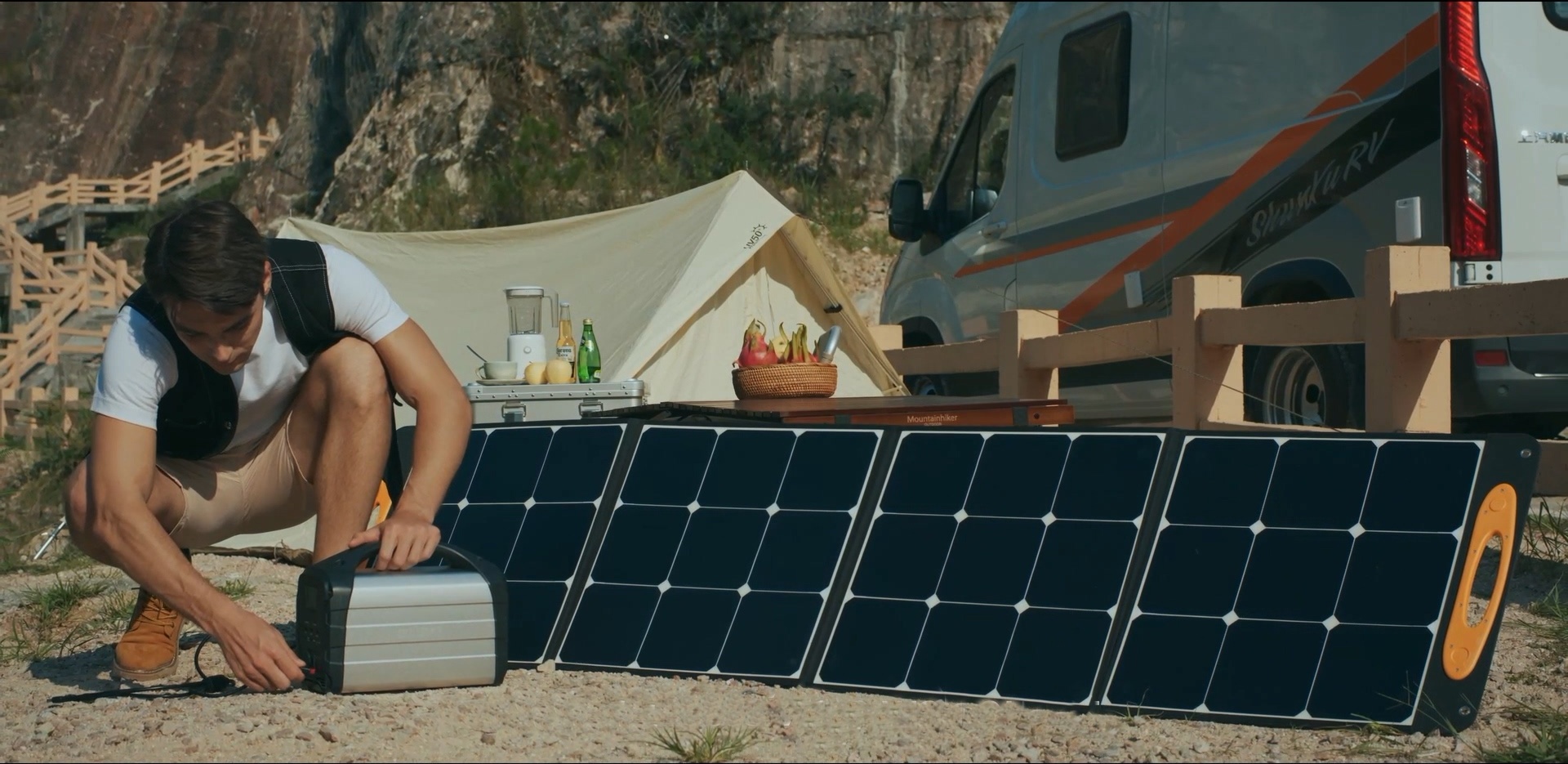 6. Versatility
Can a portable power station power a heater? Can a portable power station power a TV? Can a portable power station be used as a battery? Can a portable power station run a refrigerator?
One of the major benefits of these portable power stations is the incredibly versatile ways you can benefit from them. You can charge all sorts of electronic devices on your power station, from small smartphones and laptops to larger TVs and refrigerators!
Can You Get A Battery Powered Generator?
Now that you have a general idea of what portable power stations are and how they can benefit you, you can now purchase one for yourself. You will find plenty of portable power stations available in the market, but to choose the one that best fits your needs, consider their charging capacity, durability, and pricing. You will soon have electricity available whenever you need it most!